Multi-Pole Rotary Magnetic Chucks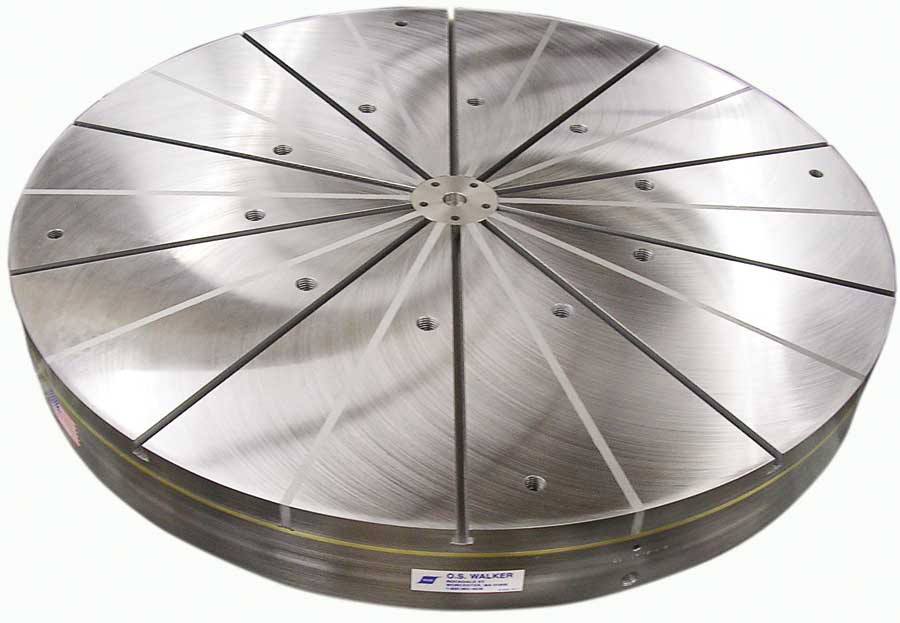 Rotary electromagnetic and electro-permanent chucks are made in radial pole multi-coil design for use in hard turning and free state grinding. The radial pole design is recommended for holding circular workpieces such as rings and discs.
Most radial pole chucks come with t-slots, but tapped holes are also available for mounting tooling.
The smaller chucks four or six poles, while the larger chucks use a ten or twelve pole design.
Hard turning and free state grinding
Electromagnetic and electro-permanent designs
Radial pole, multi-coil design
| Size Dia. (in.) | Approx. Wt. (lbs.) |
| --- | --- |
| 6" | 35 |
| 8" | 65 |
| 10" | 95 |
| 12" | 135 |
| 14" | 180 |
| 16" | 235 |
| 18" | 325 |
Other sizes available upon request