Neomax™ C-2 Permanent Magnetic Grinding Chuck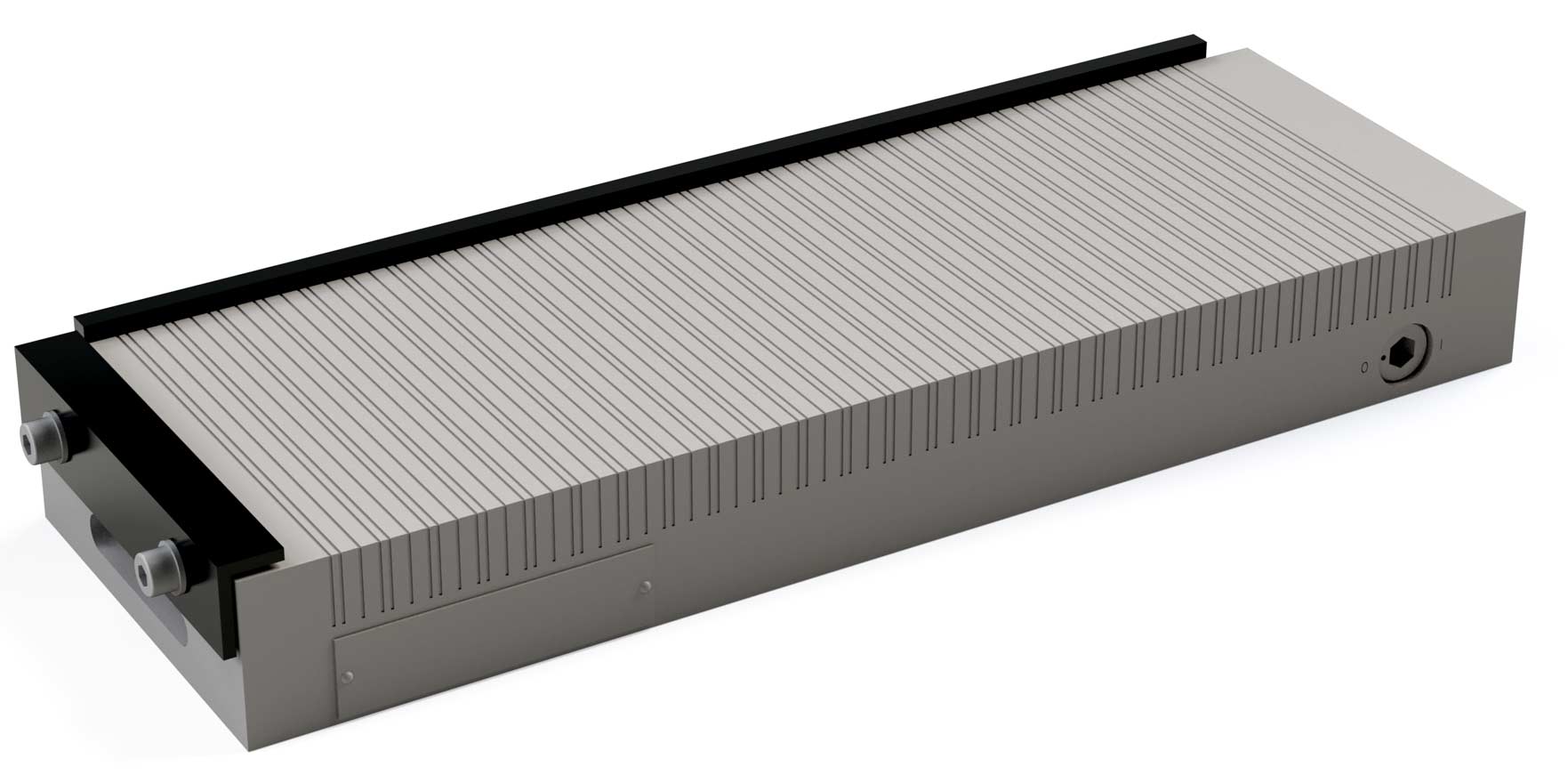 The Walker Neomax™ C-2 is the most widely accepted permanent magnetic chuck in the machine tool industry. In addition to its ease of installation and operation, this Walker design offers the highest holding power available on the market. It simplifies complicated set-ups with accurate repeatability.
Tool room grinding
Suitable for light milling EDM applications
Manufactured with high power neodymium magnets
Full magnetic surface to all edges – powerful holding over entire chuck surface
Fine pole divisions – for more uniform magnetic holding of small parts
Solid construction top plate – protects permanent magnetic pack from penetration of EDM fluids. Provides stronger and more rigid work surface
Lowest height of any permanent chuck – for added clearance on larger workpieces
Supplied with (2) hold down clamps
Magnetic field does not affect EDM operation
Milling finish on sides and ends
Angled backrest and end stop
Item Number
WIDTH (inch)
LENGTH (inch)
WEIGHT (lbs)*
WIDTH (metric)
LENGTH (metric)
WEIGHT (kg)*
CP0612C2
6"
12"
57
150mm
300mm
26.0
CP0618C2
6"
18"
86
150mm
450mm
39.1
CP0815C2
8"
15"
100
200mm
380mm
45.5
CP0818C2
8"
18"
114
200mm
450mm
51.8
CP1015C2
10"
15"
125
250mm
380mm
56.8
CP1218C2
12"
18"
172
300mm
450mm
78.1
CP1224C2
12"
24"
237
300mm
600mm
107.7
*Weights are approximate net values. Shipping weights will be higher.