R-Series (Rare Earth) Separator, Self-Cleaning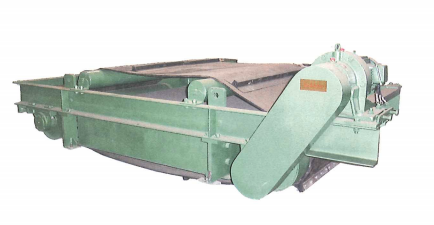 Permanent suspended magnetic separators with rare-earth magnets. The "R" Series of Permanent Magnetic Separators are designed to provide an extremely powerful magnet, yet light in weight, for Mobile Crushing Plants.
These units provide field intensities that are equal to, and in many cases, superior to electromagnets, which were used in these applications. They are ruggedly built to remove re-bars and wire mesh, even with attachments of concrete.
Stainless steel clad belts can be supplied as an option, to increase belt lift in these severe operating conditions. You do not require a power supply, and hydraulic motors can be supplied on request.
For use in mobile crushing plants
Self-cleaning
High-power rare earth permanent magnetic material
Heavy-duty construction
TEFC "Energy Efficient" motor with chain drive transmission
Compact design
Optional stainless steel clad belt