Electromagnetic Drum Separator Magnets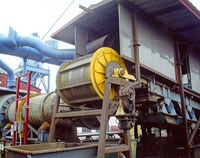 For auto shredding, municipal solid waste, parts recovery, and iron ore cobbing, drums fitted with electromagnets are the solution.
Walker Electromagnetic Drums are available with either axial or radial pole constructions. They can provide control of individual poles or sections of the entire surface, through use of a variable voltage transformer control, if required.
All electromagnets used are wound with Class R insulated wire. They are designed to dissipate concentrated heat without external cooling. All drums are provided with shells of manganese or stainless steel, depending on application. Walker Electromagnetic Drums provide the ultimate in design and performance for heavy duty ferrous separation applications. Available in diameters from 36″ to 72″ and widths from 36″ to 120″.
Auto shredding, blue box recycling, municipal solid waste , bottom ash, mining and more
Manganese shells
Split outer shells
Side skirts, if required
Manganese cleats
Heavy duty spherical roller bearings
Grease while drum is rotating
Cast aluminum heads
Heavy duty clamp blocks
Split sprocket
Magnet adjustment arm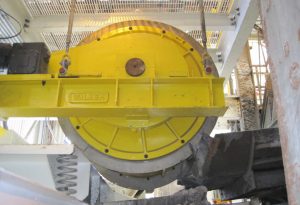 Contact a Walker Application Specialist for detailed specifications and pricing.