LM FABRICATED Series scrap magnets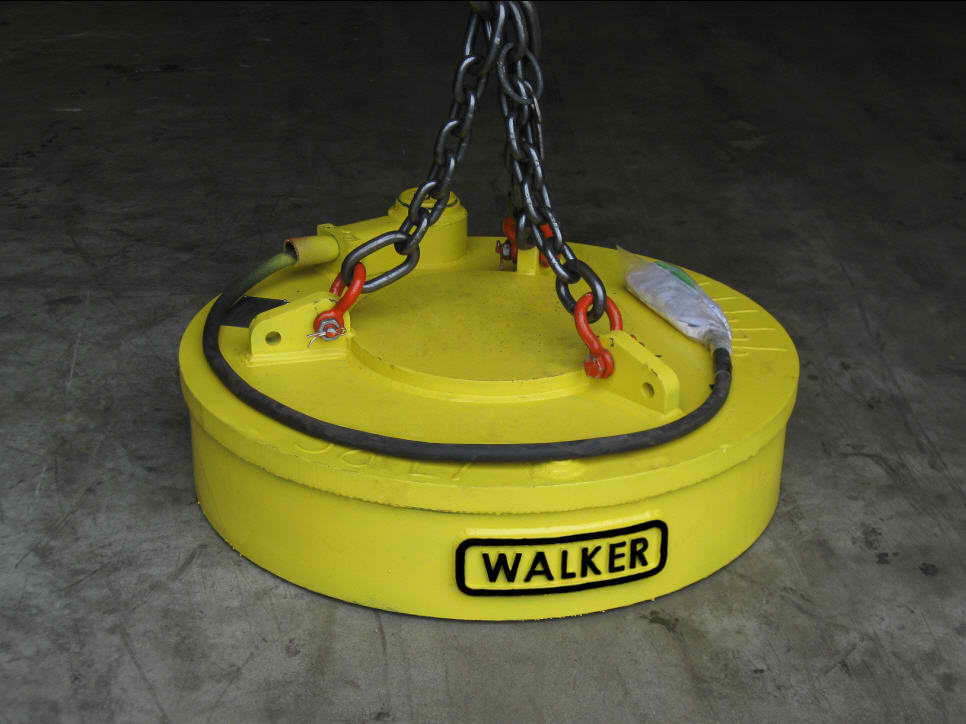 Walker LM Fabricated Series scrap magnets have been designed and engineered for scrap processing operations. Latest state-of-the-art materials combined with the most modern manufacturing methods make the Walker LM series one of the most advanced scrap magnets on the market today.
The magnet has a fabricated, heavy rolled manganese bottom plate, deep field construction and tough 3 leg alloy chains for maximum durability. All elements are designed for top operation efficiency, with deadweight engineered out to achieve high lift-to-weight ratio.
These scrap magnets have a low-cost, lightweight magnet designed primarily for light-duty service and applications in the railroad industry. A unique combination of materials and construction techniques results in a reduced weight and cost.
Despite the low cost, the LM Fabricated Series scrap magnet is engineered for high reliability, low maintenance, and field serviceability. Terminal boxes and external power leads are easily accessible for routine maintenance.
Special purpose scrap handling and track sweeping
Aluminum coil standard. Copper coils optional.
Alloy steel chains for greater life and durability.
Class H insulation utilized for layer-to-layer, turn-to-turn, coil-to-case insulation.
230-Volt DC standard. Special voltage models available.
[table "14" not found /]

Contact factory for any additional detailed specs and pricing.